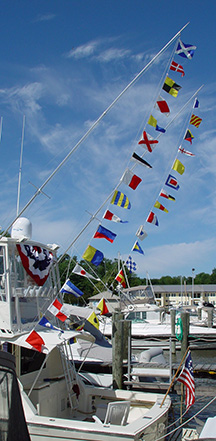 We will not be renting transient slips this year as all of our slips are rented for the season.
Yacht Basin Marina features quiet overnight dockage in a well-protected setting away from Lake Michigan's swells. Look on your chart for Big Bay on the north side of Lake Macatawa. A large heated pool, spotless heads, supplies, laundry facilities, a fuel dock, a well-stocked party store and a friendly welcome await you.
The number and size of transient slips varies so contact us to make sure we have a spot for you. We monitor channel 9.
Our Latitude/Longitude is N42˙ 47.4'/W86˙ 11.1'
For reservations please contact Gwenn at 616-786-2205 or by This email address is being protected from spambots. You need JavaScript enabled to view it..